FESTIVAL SEGNI 2023: BECOME A VOLUNTEER!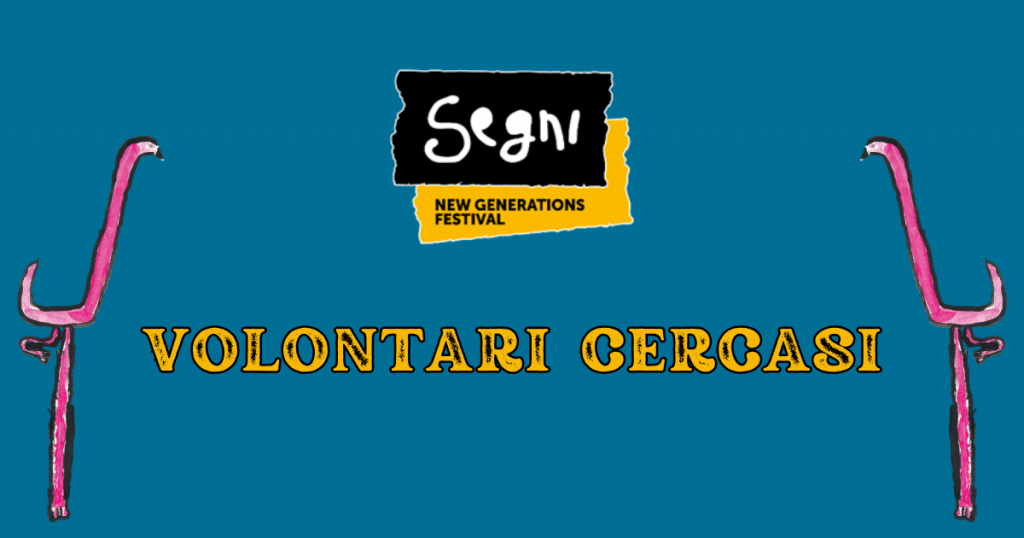 At last out the modalities and the appointment to become a volunteer at SEGNI New Generations Festival, which returns to Mantua from 29 October to 5 November for its 18th edition with over 200 performances of plays by international artists and companies, special events, dialogues and meetings, concerts, parades, parties and much more.
There are two ways to apply to become a volunteer at FESTIVAL SEGNI 2023:
Come to the meeting on Monday 18 September, at 18:30, at Spazio Gradaro, via Gradaro 40, Mantova (meeting with refreshments!)
If you cannot attend the appointment call 0376-752417 or click here to register on eventbrite.it and you will be contacted.
The Festival takes place in a festive and very informal atmosphere, but we demand commitment, seriousness, punctuality and care from our staff! A good spirit of adaptation, the ability to make quick decisions and know how to manoeuvre in chaotic situations is required, without forgetting care and attention to relationships and details. Anyone aged 18 and over can become a volunteer! Are you under 18 but over 14? Don't worry, you too can take part in the festival as a protagonist! There are several possibilities also for those who have not yet reached the age of majority: come to the meeting on 18 September 2023 together with your friends and find out how to get credits or a certificate of participation!